During the summer of 2018, I was contacted by Shanda Siekert-Logue with Studio V Interiors in Scottsdale about the possibility of creating archival prints for her new project. She explained that the Ritz Carlton, Dove Mountain, Arizona was refreshing its interiors and she thought my images would work well in this Sonoran Desert resort.
Of course, I was delighted to be a part of such a prestigious property that would need 71 pieced totals. We worked quickly with Michael and Jennie Johnson, my local printers, to create a portfolio of images for Shanda and her client to choose from. The emails flew back and forth as we tweaked the selections and sizes.
Finally, a master list of prints was created. Michael, Jennie, and I worked in batches to complete the project on budget and on time. Shanda and her team worked to create spaces with custom carpeting and accessories that honor the surrounding Tortolia Mountains near Tucson. I could not be more pleased with the results.
So, if you need a luxurious getaway in one of the most beautiful locations on earth (I know, I'm prejudiced) head to the Ritz and take in the desert that is my source for endless inspiration.
Ritz-Carlton, Dove Mountain, Arizona
Interior Design Firm: Studio V Interior Architecture & Design, Scottsdale, Arizona
Photography: Dino Tonn Photographer, Scottsdale, Arizona
Resort Exterior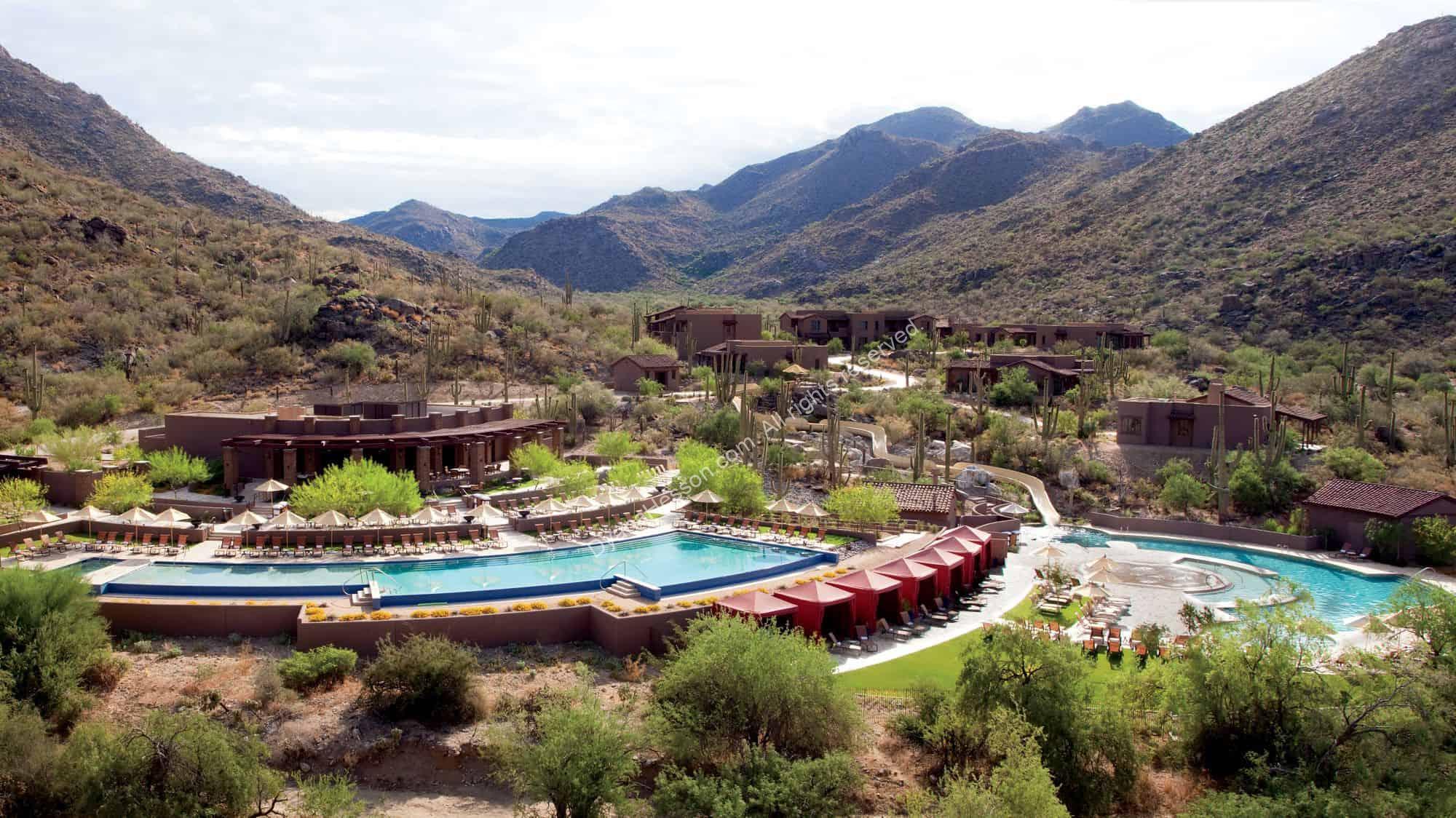 Bedroom Suite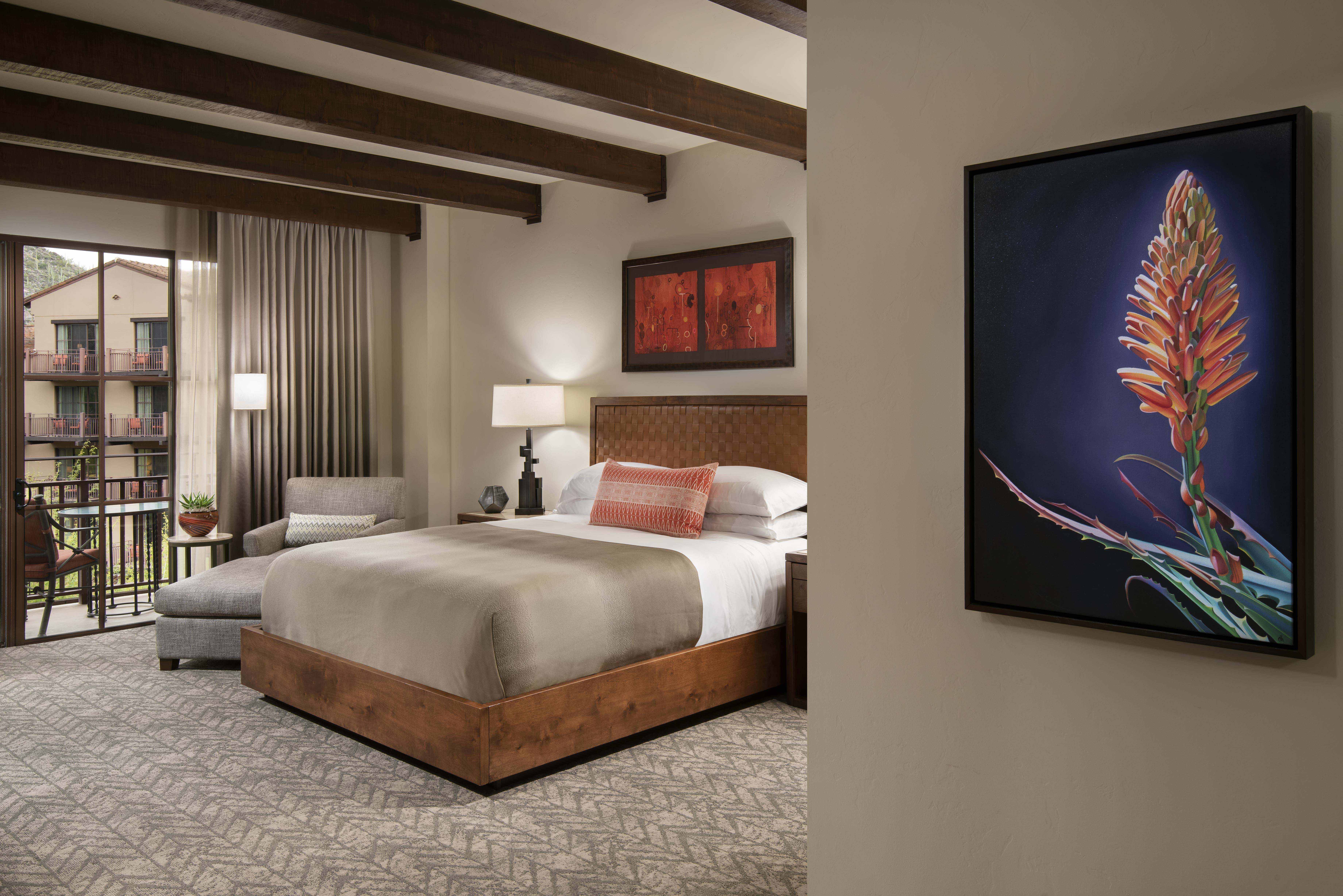 Honeymoon Suite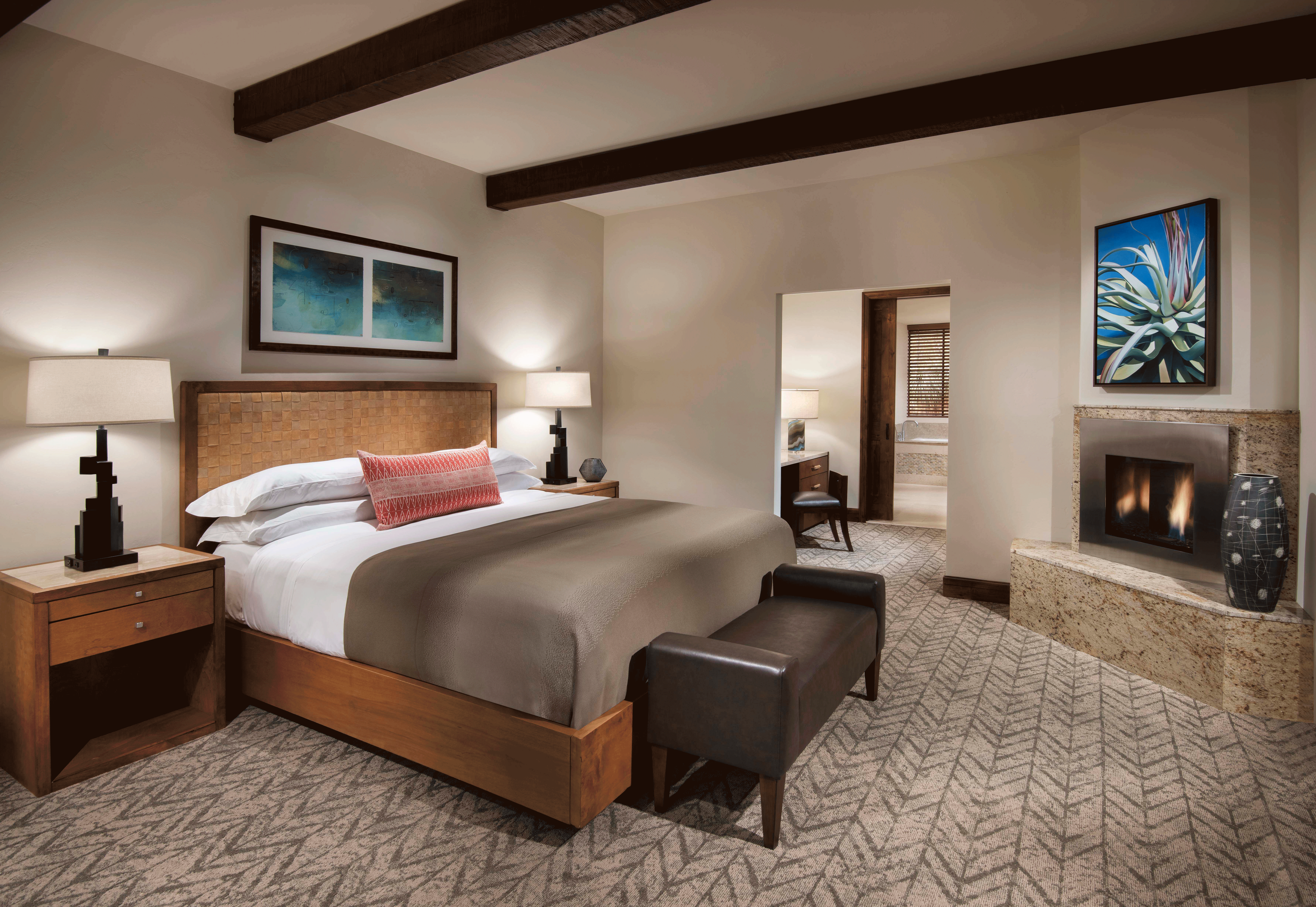 Suite Master Bath