dh fashions
Buy any combination of 3 or more dh fashions or travel items and choose "free shipping" at checkout.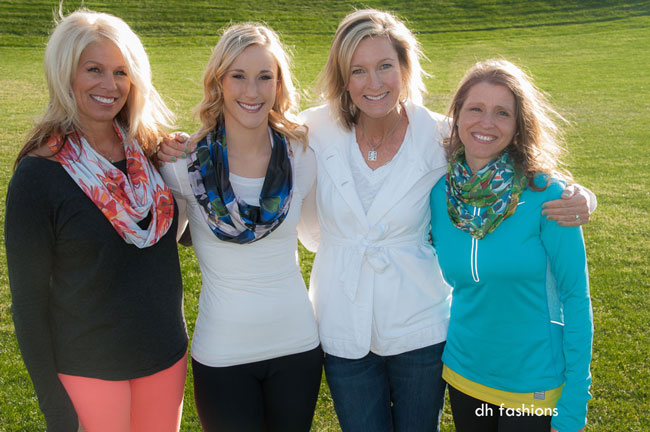 For several years now I have wondered what my designs would look like on fabric. I began to dream about fusing my love of art and fashion. And, with the advent of new technologies, it became possible to create some fabric designs of my own. I decided to start with a scarf design because of my history and love of this simple yet elegant fashion accessory. With this new adventure came the desire to honor and support women. So, when I do a photo shoot of new designs, I ask friends, not models to help me. And, when naming my scarves I honor women as well.
Each scarf and travel accessory is designed, printed, and hand finished in the USA. Three local, talented women, Cheryl, Jennifer, have all helped with the sewing.
Hesson Fashion, made by women, for women.
"I love my scarf… gorgeous design and exceptional quality!" – Lin Sue Cooney