The Art Of Our Photography: Arizona highways December 2021 Article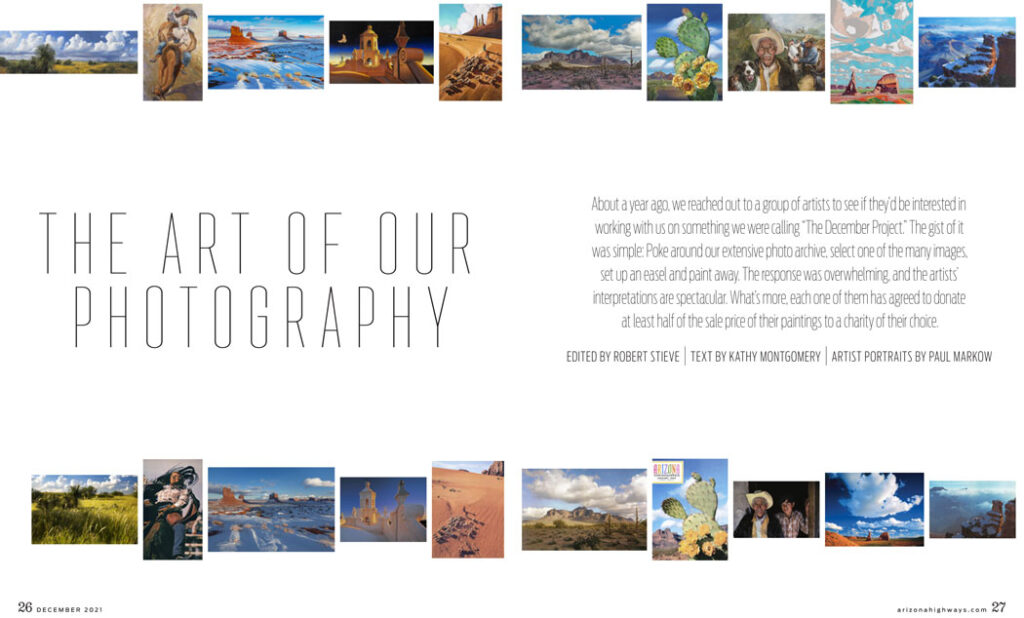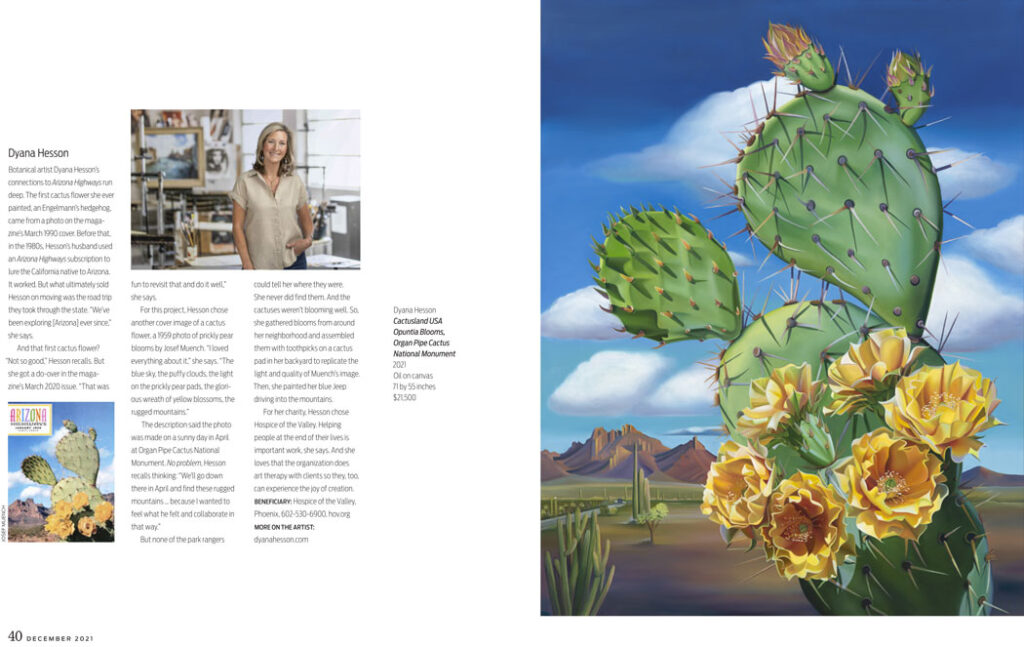 Dyana Hesson
Dyana was born in 1966 in the Gold Country of California. There she was always happiest outdoors. Her weekends were spent visiting the local nursery and working on the natural landscaping of her family's home. When she was 12, her father gave her a camera. She began photographing all that was interesting to her; the trees, the flowers, and the natural landscapes.
After a short stay in Southern California (where she met and married her husband in 1985), she moved to Arizona. Although the climate and landscape varied drastically from that of California, the inspiration did not.
Dyana became interested in painting as a way to express things that she couldn't through a lens alone. She chose oil as her medium because it possessed a fluid quality perfect for the subjects she was painting. She began to experiment with thin layers of carefully blended paint, and the results were luminous. She earned her degree in Art at Arizona State University in 1991 and graduated Magna Cum Laude. After a four year detour to southern Michigan, Dyana and her family returned to Arizona. She continues to live in Mesa with her husband Randy, daughter Sydney and Dog Boon.
Dyana is always in search of her next painting. She takes long hikes in the desert and mountains, and frequently visits botanical gardens across the country. She feels she has the most success when she has the luxury of bringing her subjects home. She then has more time to study them and combine them with other elements. Using only natural lighting in her paintings, timing and weather are always factors.
Dyana is most excited about using her art to glorify God by drawing attention to His creation. She feels that the relationships and opportunities to serve with her art have been the most valuable aspect of her career.
Dyana is a proud to be a Signature Member of American Women Artists, Founding member of the Phoenix Zoo Art Committee, and Phoenix Home and Garden Magazine Master of the Southwest, 2017.