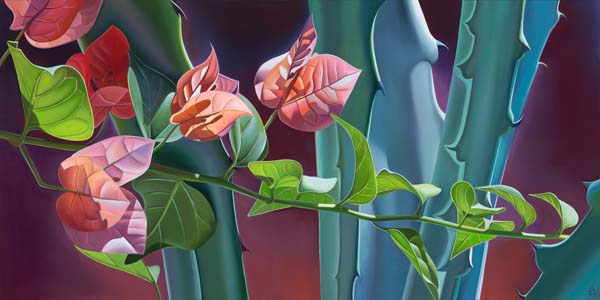 Wanderings
New works by Dyana Hesson inspired by special places
March 17th-30th, 2022
Reception Thursday March 17th 6-9pm
7040 E. Main Street
Scottsdale, AZ 85251
480-941-8500
Wanderings
What makes a place special?
I think we all have a mental list of places we'd like to visit, places we've seen on Instagram or on travel blogs, places with a picturesque waterfall or an exclusive resort.
I've been very fortunate to visit some very special places in recent years. Some well-known, some not. Some just outside my backdoor. I am driven by discovery, by small moments, and by the memory of those moments.
I've arrived at a unique place in my career. I have less years to create in front of me, than behind. That makes me very picky about what I paint. Realistically I know I will not see all the places in the world I long to see. That's not a disadvantage. It's an opportunity. An opportunity to cherish small moments, to open my eyes and really see the beauty in front of me, whether in a special destination or in my back yard.
I've poured so much of myself into this body of work and what has taken hours to create, only takes a moment to see. But I hope you will linger a while. After all, the real estate in front of beautiful art is a special place to be too.
Dyana Hesson
March 2022