Description
Show your love for Arizona with a set of 4 all-purpose, 12-oz, True Blue Arizona© recycled bottle glassware. Made in Arizona from rescued bottles from community businesses, these glasses are sturdy, dishwasher safe, and great for everyday use. They have a smooth rounded rim, make beautiful votive holders, housewarming gifts, and look great at happy hour filled with your favorite beverage.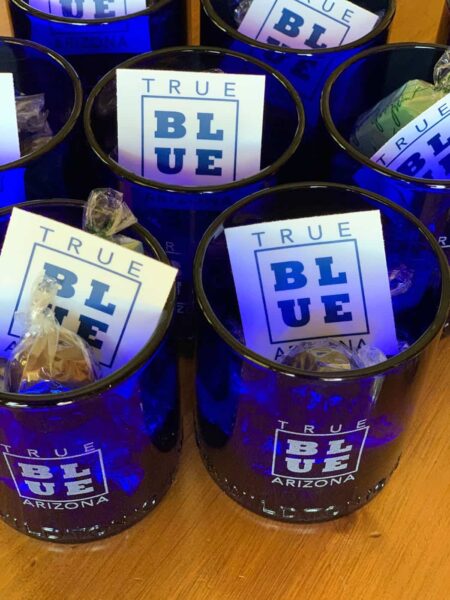 Come on, drink straight from the bottle, and help support local Arizona business!
True Blue Arizona ©  !
More information  https://refreshglass.com/