Description
"Profile Picture"
Hedgehog Bloom, Desert Botanical Garden
(Echinocereus)
48×36 Oil on Canvas
The first cactus blooms I ever painted were of a hedgehog cactus (echinocereus) from the March 1990 cover of Arizona Highways Magazine. I was a painting major at Arizona State University, under the instruction of Henry Schoebel. Still new to Arizona, and lacking good source photos from which to paint, I turned to the pages of Arizona Highways for inspiration. I did a fair job, and it was one of the first paintings I ever sold ($200, I think).
Ironically, although I have painted many cactus blooms since, I have not returned to the hedgehog until now. They are pretty intimidating, with their saturated hues and spines galore, but this beauty caught my eye at the Desert Botanical Garden last April, and I could not ignore it. When I began, I painted a muted gray in the background, but it just did not seem right. After all, this piece will be part of my "Chasing Blue" show, based on the fact that I love the things found under a blue sky. So, I covered the gray (no pun intended). If you look at the piece up close, you can see evidence of that choice. And, when you think about it, looking at the bright side is a choice, which is a good reminder. It's interesting that the orientation of the cactus bloom in the AZ Highways cover and my painting are both in profile.
Maybe when you see this piece at my show, you can take your profile photo with it and show your best side too.
dh
Arizona Highways cover- March 1990

Detail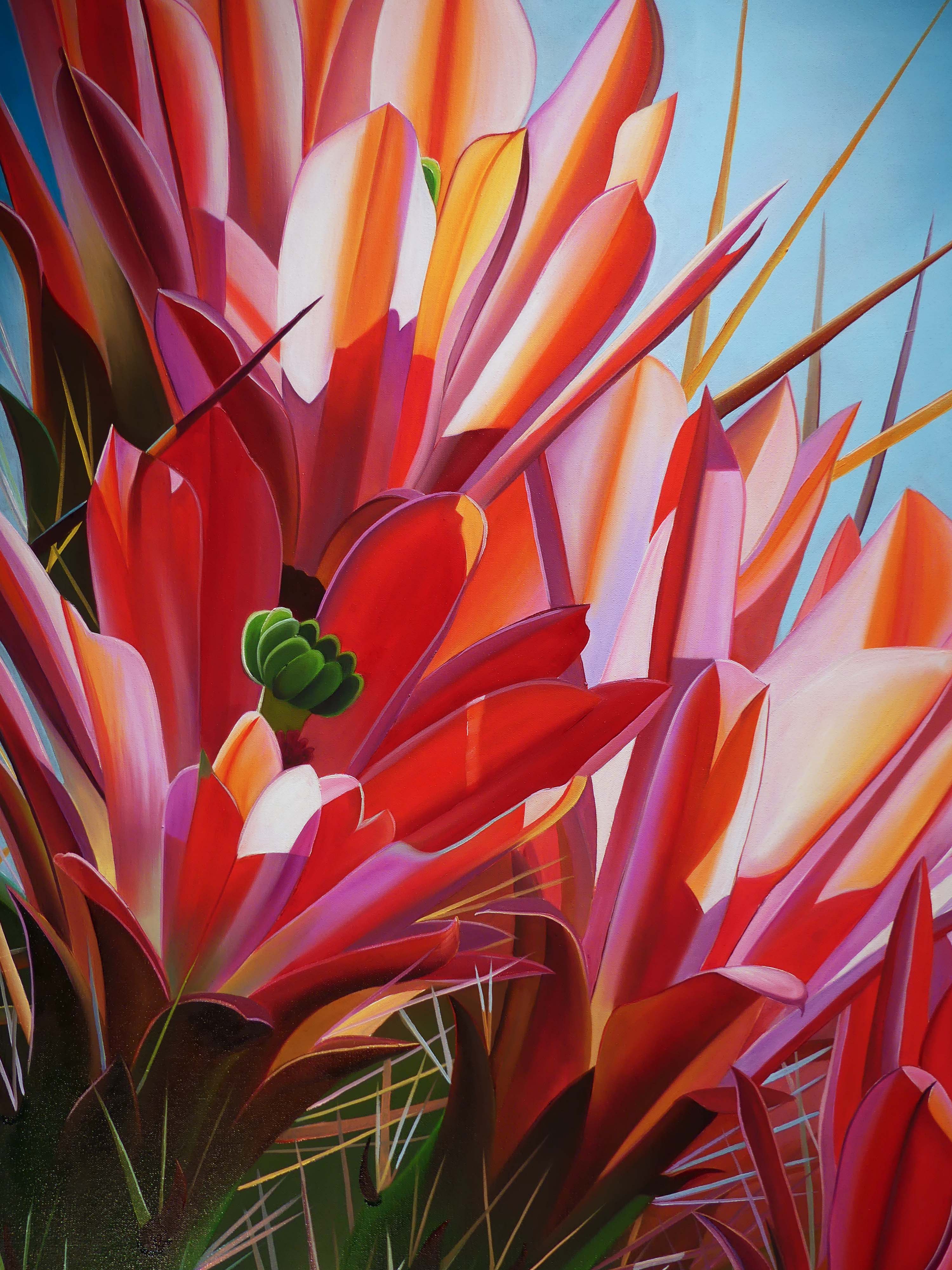 Inspiration from the Desert Botanical Garden