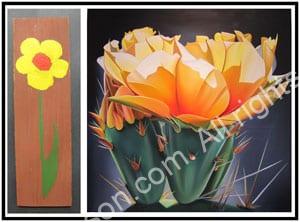 How can you know where you are going if you don't take a moment now and then to reflect on where you've been? We are so busy striving and arranging for our happiness that it can feel strange and almost indulgent to stop, reflect, and ponder the past. But, a look back might be just the thing that propels you forward.
I am a goal setter. I am not sure when this started. I think early on I had only very basic and broad goals. One of my first goals was probably to just finish college. That's a big goal actually, so I had to break it down into bite-sized goals. Finish this term paper… finish this semester… complete this requirement. And then, after a total of seven years, which consisted of three majors, a break to get married and move, and failing college Algebra three times, I completed my goal.
That felt good. That felt really good. And on the heels of that accomplishment came more goals. Written down, checked off, achieved.
Looking back makes me grateful. Grateful for not only the goals I achieved but also for the ability to leave time for the things that were not on a list; things that God prompted me to do that were not in my plans.
When I look back, I can see clearly how focusing on the important things, and not just the urgent things, caused everything to work together for my good. Pondering these things encourages me for the future. Things will work out. They have before. Relationships will mend, they have before. Provisions will arrive, they have before. Wisdom in difficult times will come, as it has before.
As I prepare to celebrate 25 years as an artist in 2016*, I will be doing a lot of looking back. I hope you will join me in reflecting on God's goodness to you over the course of your life. Whether you've had 18 years or 81, take a moment to look back on your journey, and then jot down a fresh goal. And remember; always leave time for what's important.
Dedicated to Doris Walker for her birthday July 2014
*Return to the Desert, 25 years of Paintings premiered in January of 2016 at the Desert Botanical Gardens in Phoenix.