Description
Aloes with Ultra Violet
Designed for the active woman, the "Eternity Scarf" plays hard, but is also soft, comfortable and beautiful. Designed in a loop that is approximately 70 inches in circumference and 12 inches wide, this scarf can be draped around your neck twice, for an easy, fashionable look and three times for warmth. Made with a 100% polyester performance knit, produced in the USA, with moisture management and easy care. Cold water hand wash recommended, line dry. Iron using synthetic setting only. Made in the USA by women for women.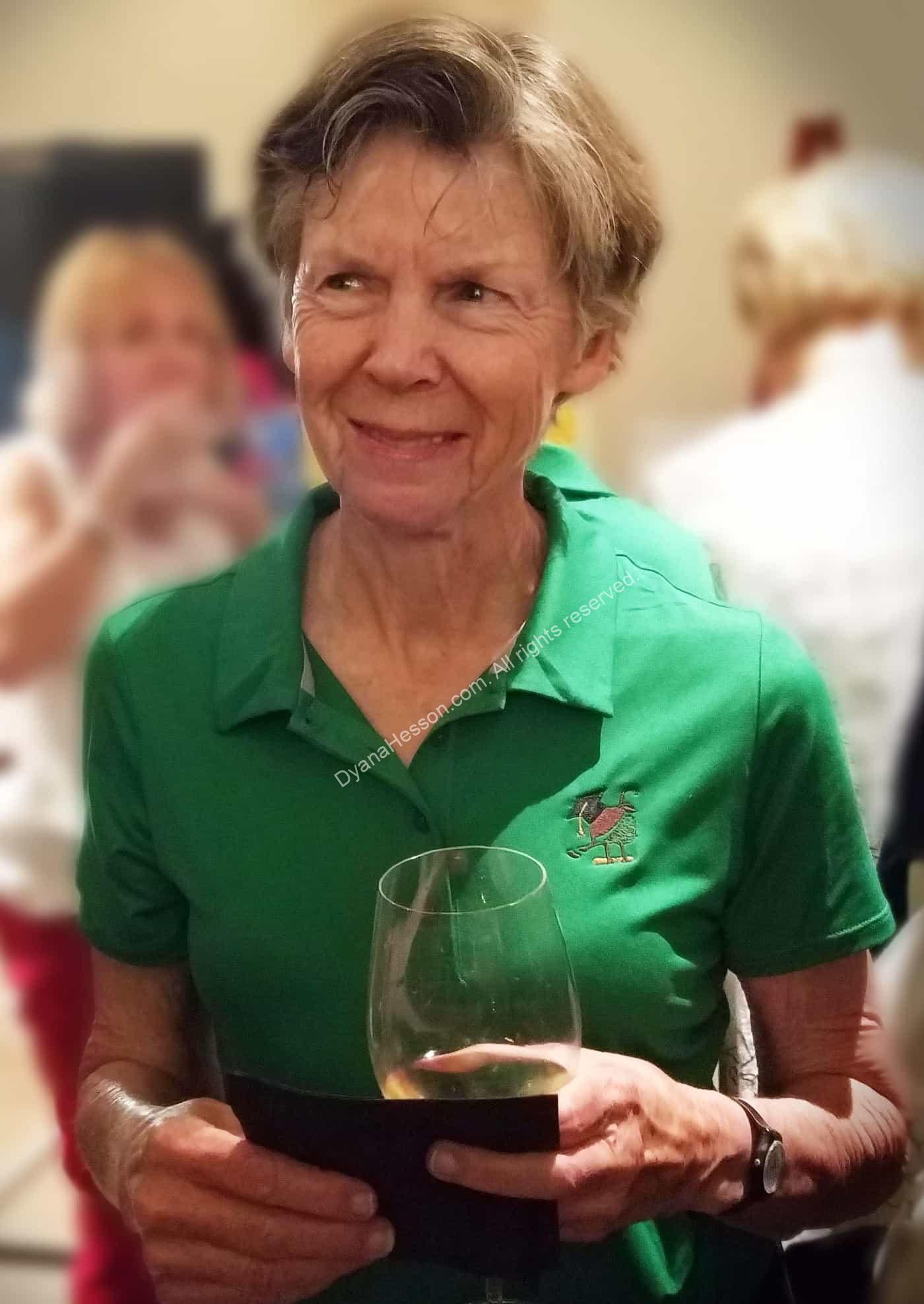 This scarf was named in Honor of Judy Frost who was nominated by her friend Janet Gifford. Janet says, "In 2002, our son John Kayler, age 23, was an employee at Troon Country Club and working towards his PGA certification. He died in November of that year in a tragic motorcycle accident. He was much loved by his family, friends, colleagues, and the Troon club members. In honor of John the members of Troon, spearheaded by Judy Frost, created a scholarship in our son's name, using a members' golf tournament and auction to raise funds. The fund was initially created to help Troon's budding PGA apprentices further their career goals; it now is available (through an application and interview process) to employees of Troon, as well as dependents of any Troon employee.
"Throughout the years, Judy Frost has been instrumental in every aspect of this scholarship fund–countless young men and women in the Phoenix valley have been awarded scholarships to further their education. Judy, in particular (along with the scholarship committee), has touched the life of each awardee in such a positive and impactful way! She is an amazingly generous woman in every respect and remarkable beyond words.
Now in its 16th year, the scholarship fund has given out more than $1 million in scholarships. Each year we are humbled by Judy's hard work and time commitment in helping to make these scholarships available. She, along with the Troon membership, holds a very special place in our hearts."