Description
Dahlia with Rapture Rose
Designed for the active woman, the "Eternity Scarf" plays hard, but is also soft, comfortable and beautiful. Designed in a loop that is approximately 70 inches in circumference and 12 inches wide, this scarf can be draped around your neck twice, for an easy, fashionable look and three times for warmth. Made with a 100% polyester performance knit, produced in the USA, with moisture management and easy care. Cold water hand wash recommended, line dry. Iron using synthetic setting only. Made in the USA by women for women.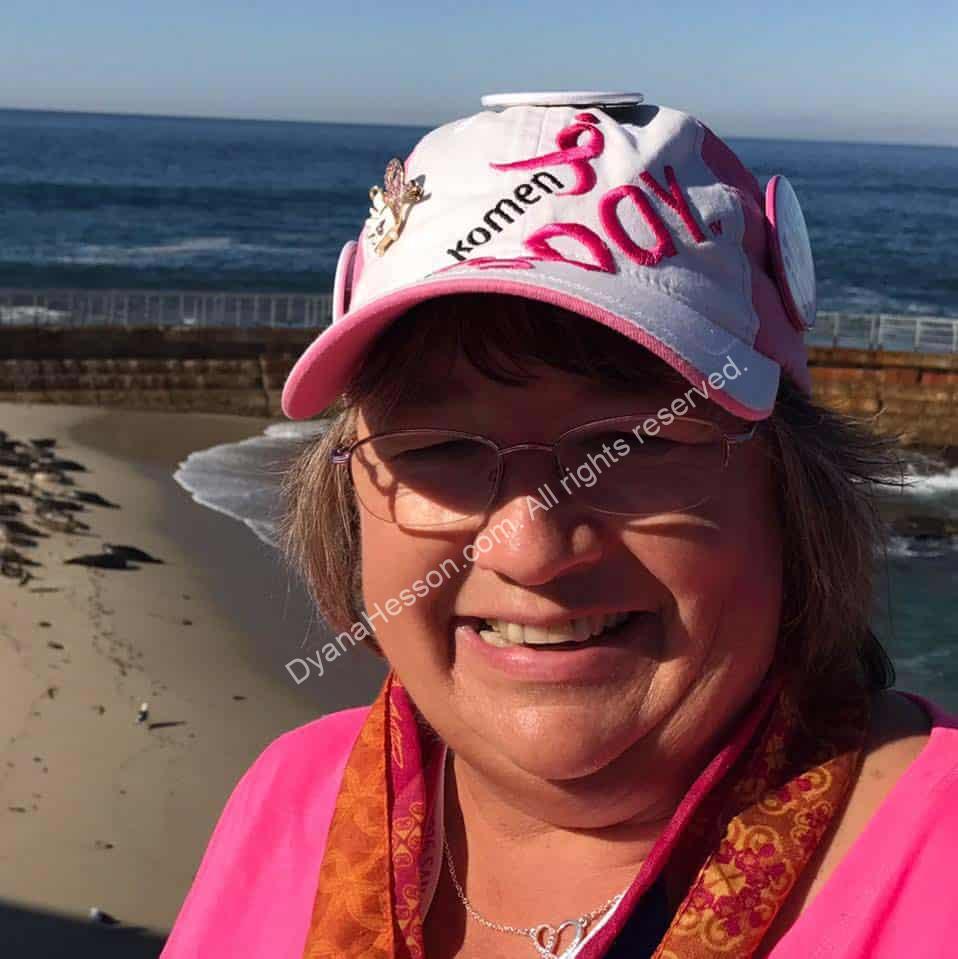 This scarf is named in honor of Judy Harper, who was nominated by her friend and coworker Rebecca. Judy is a 6 year breast cancer survivor and she's very devoted to all causes related to breast cancer, women's health. She is always tirelessly raising money for breast cancer causes and she does the Susan G. Komen 60-mile breast cancer walk each year (among many other related activities)–all with a smile on her face. She's also been through a lot of personal tragedy, yet she remains super positive and cheerful. Rebecca says, "Even at work, when things are piling up, she's a constant cheerleader for everyone else. I don't think I've ever met anyone as supportive, cheerful and good-natured as Judy. "Judy-Judy," is her nickname around our offices."
Watch Judy get her surprise honor
Surprising Judy Harper at Phoenix Home and Garden Magazine offices! from Dyana Hesson on Vimeo.