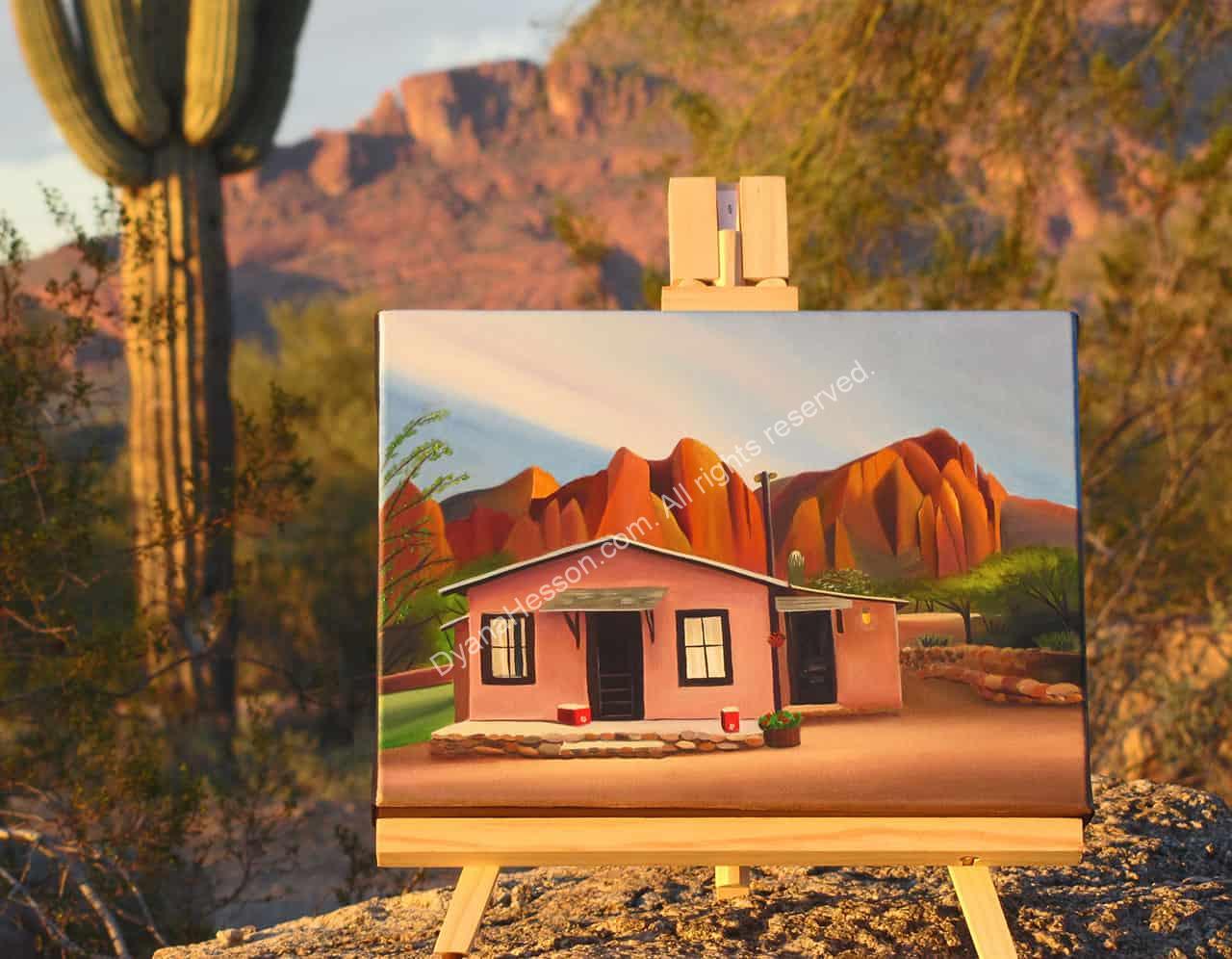 Near and Far, A Celebration of the West
New Work by Dyana Hesson
April 20-May 15, 2017
Bonner David Galleries, Scottsdale
For this show, I am painting both botanicals and small landscapes. I wanted to explore the idea of the up close (botanical) and the far away (landscape) both visually and in terms of living in the southwest and what I find interesting.
Also, I think this will be an interesting exercise as I plan to paint the pieces in rotation, so a botanical than a landscape and so forth. I am hoping this will help me grow in my ability to communicate subject matter as well and keep my eye fresh when approaching my work.
Here in the southwest, the light is intense and revealing. When the sun shines through the transparent petals of a cactus bloom or dances through the center of an agave, it reveals something intimate about the subject that cannot be seen in muted light. The "far" views we see in the landscape are also affected by our light and atmosphere. On a clear day, landmarks that are miles away seem right in front of you. Shadows are rich with color and provide dramatic contrast, especially in early morning or late afternoon.
As always, a goal with my work is to encourage you. I hope the places and plants I paint for this show will compel you to have your own southwest adventure, to see something new, to venture out. I hope you will allow yourself to take note the light in front of you, whether on a bloom, a vista, or in the eyes of the one you love. 

Dyana